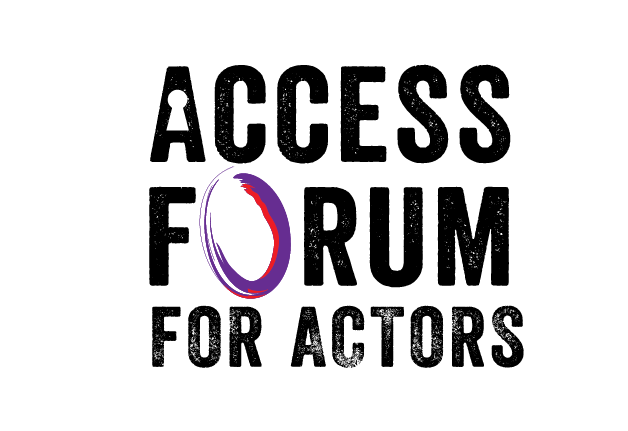 Musical Theater Audition Coaching
Please check this space for updates
Our Next Scheduled Session takes place
Wednesdays
March 10th, 17th, 24th, 31st & April 7th 2021
7 - 9pm
ENROLL NOW
and Get a FREE BONUS CLASS
on
Wednesday March 3rd
with
Bring Your Pre-Recorded Music*. Let's Get to Work!
*
BONUS:

You will receive an mP3 Recording of your Sheet Music –
Recorded

JUST FOR YOU!

-- for use in class and it is

YOURS TO KEEP

for Online Auditions!
Put together by the generous donation of Music Directors ERIC LEACH
(Broadway: COME FROM AWAY) and JUSTIN MENDOZA (Broadway: BOOK OF MORMON)...
For those attending the entire series (Five Classes Plus the Bonus Class),


you will receive TWO mP3 Recordings!


This is a LIMITED TIME OFFER, and will expire as soon as we reach Twelve Recordings, so RESERVE YOUR SPOT NOW!
Location: Online via a Zoom Link which will be sent to you
Entire Series of Five Classes for ony $250*
(That's only fifty dollars per class!)
PLUS
ENROLL NOW


and Get a

FREE BONUS CLASS


on Monday March 3rd which brings
the Price Per Class Down and


YOU SAVE OVER 15%!

Reserve Your Spot Immediately at Eventbrite - Access Forum For Actors
(We can only accommodate ten people maximum, so please reserve your spot right away!)
YOU MUST REGISTER IN ADVANCE. Audits may be arranged via Single Class Purchase.
Come work on your audition songs.
Please bring your own Pre-Recorded musical accompaniment.
Our Goal is that you will work four out of five classes during the series!
Be present for one another and enjoy the process of the work.
Equipment Recommended: Please bring a PILATES RING CIRCLE if you have one,
as we will be doing some floor work. (If you don't have one, they are available online for about $25.)
* As always, all proceeds go to the work of MCC New York which runs, among other things, one of the largest Food Pantries** for the Homeless in all of New York,
and one of the only LGBTQ Safe Shelters for Homeless Kids.
Thank You for joining us in supporting this Worthy Cause!
** n.b.: If you or someone you know is in need of food at this difficult time, please contact
www.mccny.org about food pantry services. If however, you are in a position to help,
please sign up for ACCESS FORUM and join us to support their work in feeding the hungry!
A place to practice; helpful constructive feedback; wisdom I can apply to both my life and my craft. -- Danielle C
Knowledgeable, experienced feedback given in a way that makes sense! -- Stella P
It's been the opportunity to sing and sing and sing some more! And to work it out! Full Out! You've created this wonderful welcoming atmosphere! -- Gabrielle L
The performance feedback is the absolute TRUTH, with encouragement to dig deeper into our authentic selves and into the material to reveal an even greater TRUTH! -- Jill M W
Learning that I am enough and that when I let go of all the tricks I've learned over the years, I can let the real me shine and that is what will make my audition unique! -- Jeff W
The best part of Access Forum is learning that YOU are the most important part of your song, that messy can be interesting and that honesty and vulnerability are very powerful tools! --- Anthony C
Access Forum is a safe open honest environment! I love being able to learn what works and what doesn't work, how to remove old habit, how being present, honest and vulnerable is way better than singing pretty notes. -- Steven S
Arnold and Steve have created such a wonderful environment to try new material, and get real, honest feedback -- something that I have found to be so rare in the real world! -- Kelsey S
It's such a positive and supportive environment, and not only is it affordable but you can also donate to a good cause when working on your craft. It's a win/win. -- Karri H
This class has helped me figure out how to bring my whole self into the room and how to find joy in auditioning! I also LOVE watching other talented performers make huge discoveries as they work through their songs. -- Lindsey B
Arnold and Steve have an amazing way of bringing out the truth from within with warmth and wisdom. It's been a fun, fulfilling, and eye-opening experience! The support is immense! -- Janet D
Having a forum to see others work and get honest feedback gives me a lot to process. But on top of that, Arnold keeps pushing me outside my box. I already feel as if I have grown so much from my time with the class, and I hope to continue down that path. -- Pedro K
Arnold engenders within people a fearlessness that spreads beyond performance into daily life. -- Korey W
After just one session with Arnold and Steve and the class, I got a callback for Pulitzer in NEWSIES with Fireside Theatre, Wisconsin, and the callback could not have gone better. Yay! Thanks, Arnold & Steve! -- Doug B
I love Access Forum because it creates a safe space to try out anything! It's so wonderful to have honest and productive feedback from such experienced professionals such as Arnold and Steve! -- Eileen C
This class is SO MUCH FUN! Everyone who comes is incredibly kind and supportive. Not to mention all the talent that shows up! -- Lydia S
This is the greatest group ever!! I cannot recommend this fabulous class highly enough! Arnold is a magician in bringing out the best voice we have inside, and teaching us how to bring that voice into the audition room. -- Denise L
The best thing that I've gotten from Access Forum for Actors is a great sense of community; genuine, honest and helpful feedback, as well as tidbits of wisdom that will last a lifetime as I continue to strive to be Ready to be Ready to be Ready! -- Ural G
Of course, I love Access Forum! It's different from a lot of classes in that you can take risks and not worry about 'impressing' anyone. You can fall flat on your face and everyone will support you. -- Dana B
A chance to work in front of a group of people, in a safe space, and receive honest, invaluable feedback. -- Lainie S
Access Forum is still my favorite thing that I've discovered since moving to New York. Being able to explore and take risks, sing songs I would never have dared to, just because I can -- these have increased my confidence as a performer. Also, being surrounded by so many supportive artists is truly wonderful. -- Amanda F
Still thinking about what I learned yesterday: when I give myself permission to have fun and act my song, I don't need to worry about my voice. -- Rebbekah A. A.